Become a Local Legend With Gymboree

This post contains affiliate links and I will be compensated if you make a purchase after clicking on my links. I was compensated for this post.
I love Gymboree which is a great place to buy children's clothing. They have the most coordinated clothes I've ever seen. You will be a certain with their mix-and-match pieces that the kids will always match. I cannot walk out of Gymboree without buying something. Everything is so cute, and the quality is outstanding.
The way the clothes mix and match is the real selling point. It helps because it's easier for your child to dress themselves and match. Gymboree's quality is outstanding. I never have issues like fading or fraying after a few washes. Gymboree clothes are durable and will last. These fashionable pieces are child friendly. Your kids can still run and play comfortably in these clothes. Gymboree has been a trusted brand for 30 years.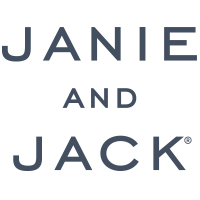 Free Shipping Over $50 + Free Returns at Gymboree
Gymboree local legends line is all about summer, comfort, and staying close to home. There are plenty of reasons to stay close to home this summer and become #locallegends. A staycation is funner than any out-of-town vacation. During summer kids love to play with their friends before school starts again. When your child wears Gymboree clothing they will feel great and match. There is much to do this summer. Here are suggestions how to become a local legend this summer:
Visit the local library and sign up for the summer reading program and ask for their calendar of events most libraries offer story time. Everyone gets out of the house.
Find out where your local free museums or low cost admission museums are located. You and your kids will learn more about your community. By inviting the neighbors to join you at the museum this will make it a fun group activity.
Dresses $7.99 and Up at Gymboree
Kids need to play and explore outside. A fun family activity people overlook is hiking. Take a hike which is a great way to bond device free. A hike can also be educational as you can learn about the local flora and fauna. You can observe local plants and animals in their natural environment. Go to the library and check out books on plants animals.
Become a patron of your local zoo many offer memberships and you can visit all summer long. Most memberships allow you to bring a guest. Invite a friends child so that mama can take a break and in exchange she takes the kids for a few hours. Date night anyone?
What can be a lot of fun is hosting a block party or backyard barbeque. By inviting friends, family, and neighbors you and your family can enjoy being together with socializing. We only gather to celebrate an event or holiday. Summer weather is always a great excuse to break out the grill. The kids will love it. They can also lend a hand by making a fruit salad and setting the table.
Take the kids to a local country fair or theme park create memories, try cotton candy, and ride the Ferris wheel.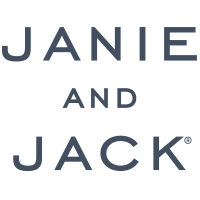 Up to 80% off Entire Store + 40% Off New Arrivals at Gymboree
Go to the dollar store stock up on sidewalk chalk, sand toys, pool noodles and toys, and squirt guns set aside time to go to the local pool and park once a week. Share those toys with the new friends they make.
Practice random acts of kindness this summer with the kids pay for the coffee of the person in line behind you. Bake cookies and give them away at the local retirement home, donate books to the local library, or pick up trash at the park.
Paint rocks with the kids write some inspirational messages on them and hide them at the park.
Have a family picnic. Let the kids help plan and prepare. They can make simple sandwiches and slice fruit with a butter knife if old enough. Family picnics can be fun and an easy way to help the kids learn how to prepare no cook foods for themselves.
On hot days do what you would you do when you as a kid. Go to the mall where air conditioning is free and go for a mall walk. Remember in the 80's and 90's how popular malls were. Share this nostalgia with your kids.
Work on Halloween Decorations and Christmas presents check Pinterest for crafts the kids can make a as gifts. You get a head start on the holidays and spend time together as a family.
No matter what you and your family does this summer as long as you are together you will have fun. This is why I am in love with the Local Legends campaign. It reminds me of what summer was like for me as a kid in the 1980's and 1990's. Days spent outside swimming, drinking from hoses, going to the library and checking out dozens of books! I could not carry them all. Going to the mall with my parents and friends and grabbing a slice of pizza and walking around many modern kids are missing out. This is why this campaign is meaningful. Screen time did not exist when I was a kid. I thought I would share the love and the coupon codes.
Until next time constant reader.