Sometimes we need a change. Changing the way you appear can change how you feel. Confidence can help change other aspects of your life. A makeover can do more than transform someone's appearance. It can help you maintain your self esteem.
Have you ever worn clothing that did not fit? You can feel dowdy and clothes that do not fit can make you look heavier. A new pair of jeans that fit can change how you feel and look.
But when you're on a budget, it's hard to pull off a new look.
Here are ways to give yourself a makeover without breaking the bank.
Visit a website that sells makeup like BH Cosmetics or e. l. f cosmetics for affordable prices. BH Cosmetics gives gifts like a pallete if you spend a specific amount. I find they are on trend and you can find new looks. Each brand has makeup that starts at one to two dollars.
If you want a haircut chains like Great Clips are affordable and may have coupons online. Local beauty schools are a great option and you may get a manicure and a haircut for less than the salon. If your hair is long, many salons chains will cut it for free or at a discount if you donate your hair. Most will require at least nine inches. Bangs can really change your appearance. You can cut them at home with a tutorial if your brave.
A makeover app can help you experiment with different hairstyles and colors. It is easy and cheap to use salon color at home. Sometimes changing your hair shade can make you feel like a different person.
I love Sally Beauty because they sell affordable products like developer and color. It is cheaper in the long run to buy professional products. Box dye is not tailored for your specific hair type and can damage it. Box dye is also harder to remove. If you are uncomfortable, the sales associates can help you. For under $15 I bought color and developer and I can color my hair three times.
A hair treatment like a deep conditioner and a face mask from the drugstore are very inexpensive. These can help you feel great about yourself. While you take a bath and relax use the face mask and hair conditioner. I love the fact Target now has more high end brands in the travel size section you. You can try a luxury face mask without the steep price tag.
Opt to get your eyebrows done. Threading or waxing is not that expensive shaping your brows can transform your face. It costs me $13 with tip. My local threading salon charges $9 for brows. A typical 20% tip is $1.80 but I like to tip well. Still at 20% that is $10.80.
I cannot believe I am saying this but go to Wal-Mart their clothing has gotten more stylish. Basic wardrobe staples such as solid camis start at under two dollars. I was browsing, and they have tops are on trend and cute.
I buy almost all my clothes at Wal-Mart in the Juniors Department. They carry trendy clothing most under $12 a piece.
If you are on a bigger budget, try Forever 21 the clothes are trendy. They carry many basics they can pair that with the Wal-Mart basics like blazers and jeans.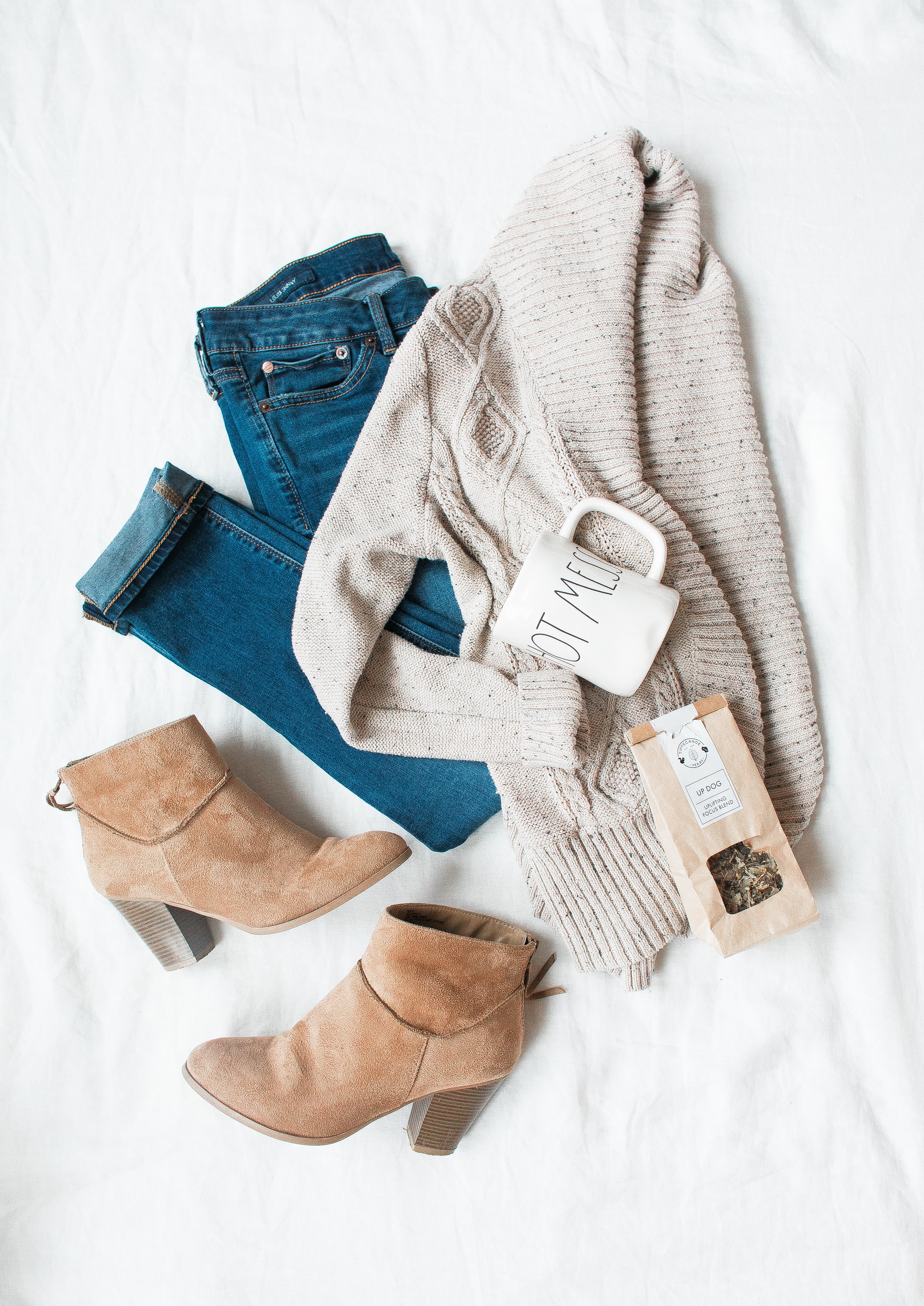 Hit up your local thrift shop. I have found amazing 90s vintage pieces buried in the racks. Since the 1990s still seems to be trendy this an excellent way to change your wardrobe.
Use the Facebook Marketplace or Letgo app to search for a quality used handbag or trendy coat fall coat. Be safe and meet anyone you buy from in public.
Sephora offers a mini makeover if you do not know where to start. Remember, they are giving a makeover to you for free. You should purchase something. Sephora lipstick is great and priced at five to seven dollars a tube to start. Their sheet masks are under ten dollars, and they are amazing.
If you are itching for a change and can't afford one twenty dollars can go far. At Wal-Mart, I spent about nineteen dollars. My haul was hair dye, a Freeman clay mask packet, a Wet and Wild highlighter and lipstick, a new top, and earrings. I used the Savings Catcher feature to pay for it all.
A dramatic transformation on the cheap is possible. If you use coupons, you can get even more. Google what you're interested in buying and add coupon to that word to find a coupon fast.
Share any budget-friendly makeover tips you love in the comments below.